DVD Spotlight: Holiday Edition
By R. Kurt Osenlund
,
film critic and correspondent


Need a great holiday movie? Don't make the mistake of so many others and suffer through "Four Christmases," the season's obligatory Yuletide dung heap that's currently playing in theaters. Instead, cozy up with these favorites, now available on DVD:
ELF (2003)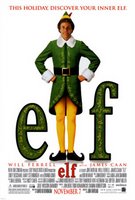 Before Will Ferrell tainted his career by repeatedly taking on bonehead scripts and playing super-sized sickos, he played a charming life-sized elf in Jon Favreau's contemporary holiday classic. From the syrup and spaghetti breakfasts to a lovely duet with costar Zooey Deschanel, Ferrell's cheery performance is probably the best of his career. "Elf" surely has its missteps, but its one of the few Christmas films of recent years that genuinely entertains and has managed to endure.
THE SANTA CLAUSE
(1994)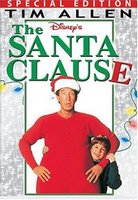 Though its sequels don't exactly warrant carols of praise, Tim Allen's first outing as the man-who-would-be-St. Nick is a holiday staple for many families and arguably the "Home Improvement" star's finest hour. Who can forget the wonderment of scenes like the arrival of "The List," the literal humor of the "North Pole," or the hilarious introduction of the "Rose Suchak Ladder?"
NATIONAL LAMPOON'S CHRISTMAS VACATON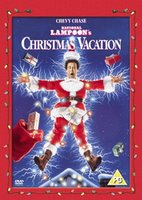 The ULTIMATE holiday comedy, Clark (Chevy Chase) and the gang's tumultuous celebration with their extended family never ceases to bring joy, laughs, and awkwardly familiar frustration to its viewers. I, for one, have been giggling at at the Christmas craziness this hap-hap-happily eccentric gem for nearly two decades. It's a beaut!