DVD (Indie) Spotlight: Nov. 6 - 13
By R. Kurt Osenlund
,
film critic and correspondent
Money is tight. Theaters are noisy and crowded. Do your wallet and your sanity a favor and hang out at home with these acclaimed independent gems, now available on DVD.
THE VISITOR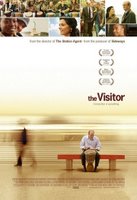 Veteran actor Richard Jenkins ("Six Feet Under," "North Country") gives a heartfelt, subtle performance as a disillusioned college professor in this intimate drama from actor-turned-filmmaker Thomas McCarthy ("The Station Agent"). When Walter Vale (Jenkins) finds an illegal immigrant couple living in his Manhattan apartment, he begins a life-changing personal journey that allows him to rejoin the human race. With remarkable supporting performances from Haaz Sleiman, Danai Jekesai Gurira, and Hiam Abass ("Paradise Now"), "The Visitor" is one of the most uniformly well-acted films of 2008.
REPRISE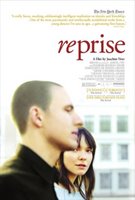 The feature debut from 34-year-old Danish filmmaker Joachim Trier, "Reprise" tells the turbulent coming of age story of two competitive friends, both of whom are driven by similar passions in work, life, and love. The film, which calls to mind the signature styles of the masters of the French New Wave, has picked up an armful of festival awards, from Best Picture and Director from its home base of Norway to the Discovery Award at Toronto International. Young talents Anders Danielsen Lie and Espen Klouman-Hoiner play the two friends and Viktoria Winge is the trusty muse.
TRANSSIBERIAN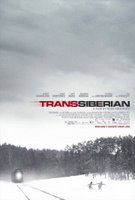 A talented and diverse cast, including Woody Harrelson, Emily Mortimer, Ben Kingsley, and Thomas Kretschmann, inhabits this "Murder on the Orient Express"-type thriller from writer/director Brad Anderson ("Next Stop Wonderland"). During a rather routine Trans-Siberian train ride from China to Moscow, an American couple meets an interesting group of passengers while attempting to salvage their relationship. When a sub-plot involving drug-trafficking turns things ugly, they find themselves fighting for their lives as well.