DVD Spotlight - Jan. 6 - Jan. 13
Brief capsules on new DVDs worth renting
By R. Kurt Osenlund, The Good Life film critic
PARANORMAL ACTIVITY
Dir. Oren Peli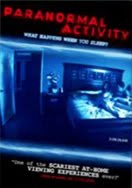 The makers of the do-it-yourself phenomenon "Paranormal Activity" are wisely using the "watch it at home...if you dare" slant to promote the movie's DVD release. Indeed, one of the few elements that makes this $15,000 thriller more unsettling than its obvious inspiration, "The Blair Witch Project," is its setting: the San Diego home of a young couple (Micah Sloat and Katie Featherston), or, more specifically, their bedroom. The "Blair Witch" kids may have been hopelessly lost, and there's certainly a major creep factor to being stalked in the woods, but being denied even the dream of hiding under your covers because that's essentially where the terror lies is arguably even worse. In the theater, "Paranormal Activity" created the kind of anticipatory suspense for which the term "nail-biting" was coined. At home, chances are that effect will hit even harder.



THE HURT LOCKER
Dir. Kathryn Bigelow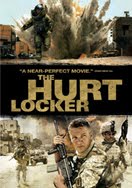 And speaking of "nail-biting," not since 2007's "No Country for Old Men" and "There Will Be Blood" has a film been more excuriatingly intense than Kathryn Bigelow's masterful Iraq War drama and Oscar front-runner, "The Hurt Locker." Read more about this indispensable, must-see movie in my 2009 Top Ten List.









OUTRAGE
Dir. Kirby Dick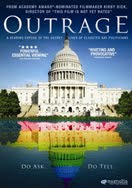 From the director of the controversial "This Film is Not Yet Rated," comes this extremely revealing documentary about closeted gay politicians who lobby for anti-gay legislation. The film looks into the way the media plays an integral part in supporting said politicians' contradictory lifestyles, and how it's affected the lives of millions of Americans. Among the film's subjects are Idaho Senator Larry Craig and Florida Governor Charlie Crist, both of whom have been found, or are presumed, to lead gay lifestyles, while adamantly opposing gay rights.