DVD Spotlight (June 11 - June 17)
By R. Kurt Osenlund
,
The Good Life
film critic
Not in the mood for a "Hangover"? Fed up with "Up"? Thinking, to hell with "Drag Me to Hell"? First of all, shame on you. We're actually knee-deep in a surprisingly good summer season, give or take a few lousy Wolverines and Terminators. But, if you must stay in, cozy up with these noteworthy films, now available on DVD.
REVOLUTIONARY ROAD
Dir. Sam Mendes
Starring Leonardo DiCaprio, Kate Winslet, Michael Shannon
119 min. R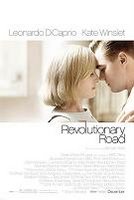 One of the finest films of 2008, "Revolutionary Road" reunites everyone's favorite "Titanic" couple, although this time it's the insults, not the sparks, that go flying. Searingly written, painstakingly directed and brilliantly played by both lead actors, this watch-and-watch-again adaptation of Richard Yates's 1950s suburbia-as-hell novel is a must for drama fans.






THE READER
Dir. Stephen Daldry
Starring Kate Winslet, Ralph Fiennes, David Kross
123 min. R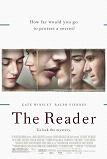 Though "The Reader" surely isn't one of my favorites (the seen-it-before melodrama is as sticky as the May-December sex scenes), it'd be in poor taste to not acknowledge the film that finally landed Ms. Winslet an Oscar. The actress' challenging, fascinating performance is reason enough to catch this otherwise average, Nazi-themed Best Picture nominee (the cinematography from Chris Menges and the peerless Roger Deakins doesn't hurt, either).




GRAN TORINO
Dir. Clint Eastwood
Starring Clint Eastwood, Geraldine Hughes, Bee Vang
116 min. R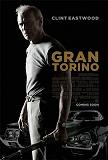 While it was the biggest box-office hit of Clint Eastwood's career, this racially-charged drama was entirely ignored by the Academy. Don't you do the same. Directed by and starring Eastwood, "Gran Torino" is surprisingly powerful, and sees the Hollywood heavyweight in top form in what's rumored to be his last on-screen role.
Labels: Movies