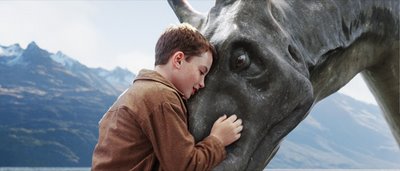 Our Out & About for the 27th is a winter theatre overview. There are so many great plays and experiences out there this winter to chase away the blues and this next issue will have a listing of all the highlights.
I'm so excited about the movie the Water Horse. The song,"Back Where you Belong" gives me chills every time I hear it. It's just gorgeous and I can see it getting an Oscar nomination.
Click here to watch the video of "Back Where You Belong"
Click here to view clips from The Water Horse
It's been a crazy week. Deadlines are earlier and it's the holidays!! I'm impressed at the amount of puzzle players who made it in time in spite of the early deadline. Well done! Don't worry if you didn't make it in time, I will get your name in next week.
Also, Diana recaps the new restaurants of 2007. It's been a busy year. Look for her top ten list for the week of January 3rd. See if your favorite makes it to the list.
Well, time to do some last minute shopping!
Ta Ra!